We invite you to visit our College and experience the warmth and vision that is uniquely Citipointe.
At Citipointe, we are called to excellence in education. It is God who calls us to excellence: in the way we live and learn, and in our service to Him and others.
In our quest for excellence, we integrate faith and learning holistically to empower students with values and foundations so they can flourish and serve God and the wider community.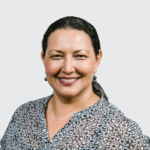 Mrs Ruth Gravestein
Acting Principal
Register for Virtual Tour
Please note: The College uses 'cookies' to track data for the purposes of Tour follow up only. Users should update their preferences concerning cookies prior to entering personal data to register for a College Tour.
What to Expect on the Day
8:30am – You will receive an email directing you to the sign in page
8:45am – Facebook Live will be open – catch a glimpse of life at Citipointe
9:00am – Virtual Tour commences
Acting Principal, Mrs Ruth Gravestein
Head of Secondary, Mr Cameron Ivers
Acting Head of Primary, Mrs Rachael Carlisle
Interactive Virtual Tour of the campus with Registrar, Mrs Kelly Booth
Our friendly staff will be available online throughout the morning to answer any questions you may have
9:30am – Tour concludes
Citipointe Christian College has been delivering excellence in Christian education for over forty years. The spacious campus is well appointed with dedicated learning spaces for specialised learning. Our Prep to Year 12 College provides opportunities for all students across academics, sport, arts, leadership, ministry and more.
Your child will find their place to belong at Citipointe.
See the Citipointe difference for yourself.